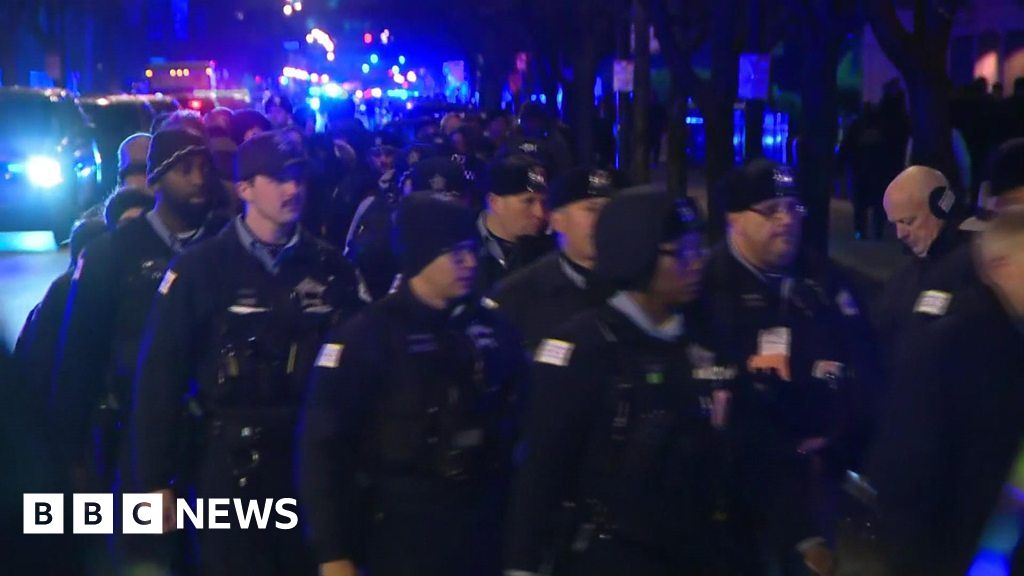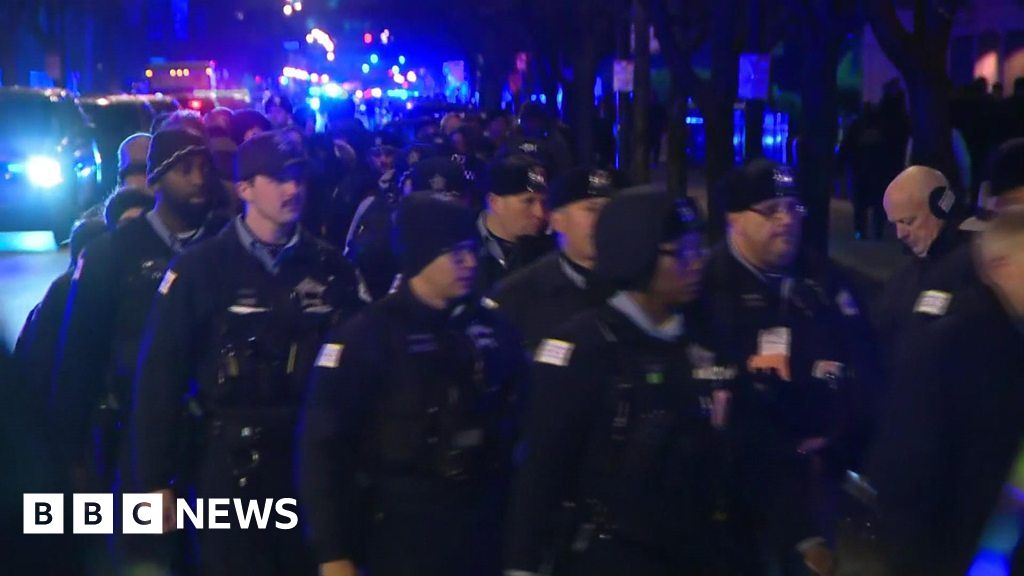 Police officers and other members of the emergency services lined the streets to honour their colleague who was one of those killed in a shooting at Mercy Hospital in Chicago on Monday.
A doctor and a newly graduated pharmacist also died.
The gunman, who has not been named, also died but it is not clear if he was killed by police or took his own life.
Mayor Rahm Emanuel said the attack "tears at the soul of our city".