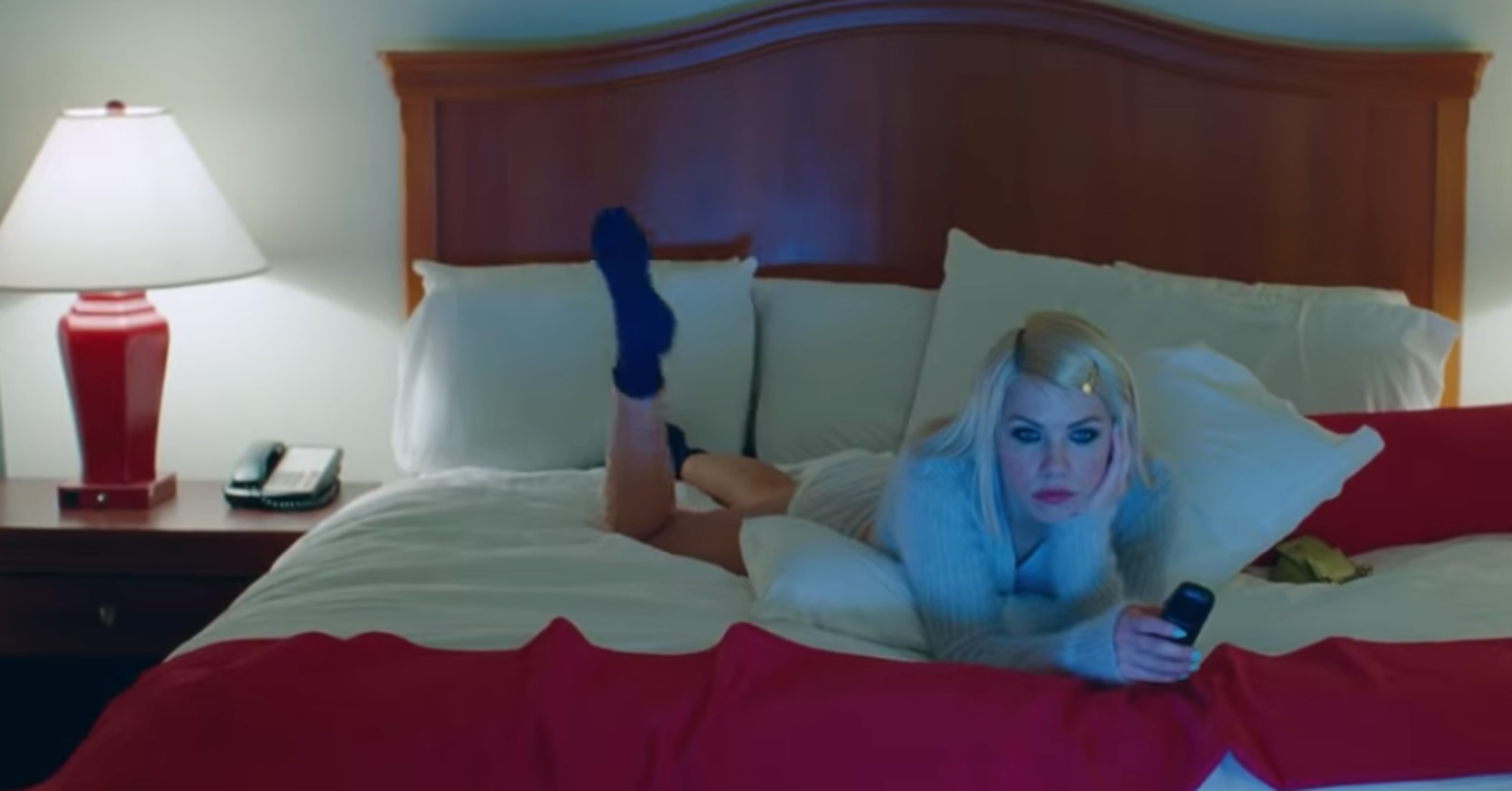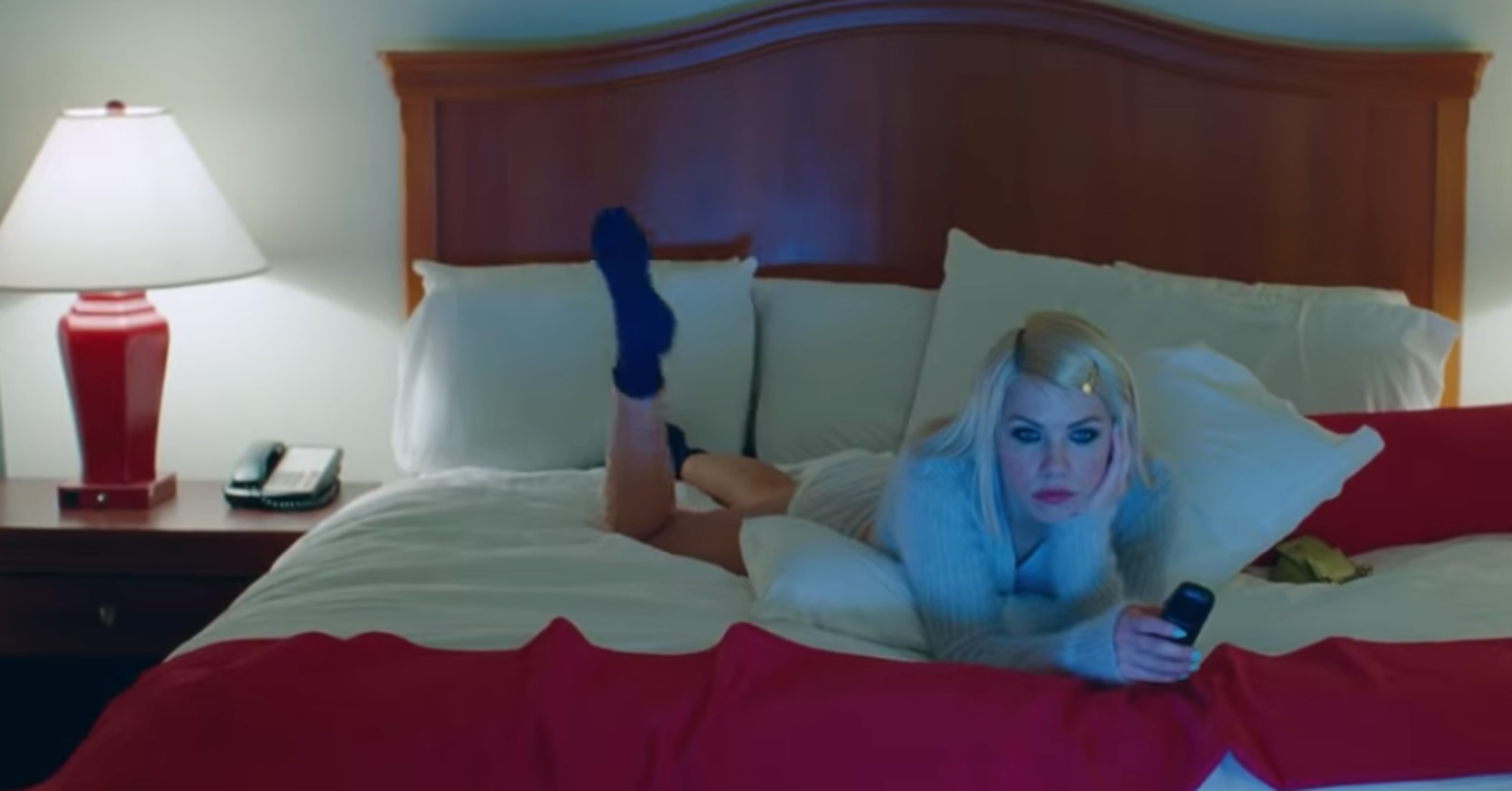 There's something beautiful about an upbeat dance anthem that speaks to heartbreak. It taps into a certain impulse that comes with despair, directing a metaphorical middle finger at a former love interest, taking ownership of being on your own as something joyful instead of bleak.
The most obvious example of this is Robyn's instantly iconic "Dancing On My Own," in which she describes watching from a corner as her former flame kiss someone else. She's still very affected by the breakup ― "I'm right over here, why can't you see me?" she wonders in the chorus. But she keeps dancing. It's a message that there's value in remaining upright when circumstances seem to call for collapsing in a heap, that the upsetting situation in itself is worthy of a hip shake.
And, of course, Carly Rae Jepsen.
Jepsen staked her claim to pop's landscape with "Call Me Maybe," a 2012 hit about hopeful crushing. But since then, she's contributed several additions to the canon of parting psalms. 
On her 2015 album "Emotion" alone, there was the giddy "Boy Problems" and the slower-building revelation of "Your Type." On "Emotion: Side B," her 2016 follow-up, she added "First Time" and "Fever," the latter's chorus throughly owning rejection in an epic shrug: "You wanna break my heart, all right." All four would be at home on any dance playlist, even as they tread the ground of heartache.
Joining this tradition is her most recent single, "Party for One," released Thursday. In its opening lyrics, the song doesn't feel as immediately innovative or exciting as the tracks off "Emotion" and "Side B." There's hardly a verse, and what's there isn't terribly specific: "If you didn't know that you were right for me / Then there's nothing I can say / Try to call you up to spend some time to see / But somebody's in your way."
That's all in the service of the crown jewel, though ― the chorus, an earworm of self-love:
Party for one
If you don't care about me
I'll just dance for myself
Back on my beat
The lines repeat so often that it sounds as though the singer is convincing herself of the message as the song drums on. At first, she'd like to feel empowered, and then she actually does. As I listened more, the lack of specific storytelling seemed a justifiable casualty in the name of boppy universality. If you'd never heard "Party for One" before and it came on in the club, you'd know it inside and out by the end.
What does it mean to be back on your beat? Where were you when you weren't on this beat? Who knows what the words mean, but it feels good to move to them.
At the beginning of the "Party for One" video, Jepsen appears alone, checking into a dingy hotel and stripping down to a pair of Calvin Klein tighty whities. Commence blasé channel-flipping, mirror-staring, bed-flopping. But it turns out she's not the only solo traveler in the hotel who's seeking out some form of joy amid uncertainty, whether it's via a mini dance party, a new haircut or new sex toys. A power outage brings the motley crew to the lobby.
When the lights come back on, they rejoice, drinking Absolut Vodka-sponsored cocktails and briefly sharing a moment of connection before sequestering themselves in their rooms once again.
The video straddles the trickiness of self-love: You want other people to know exactly how you feel, but ultimately, it's a singular experience. Connection with your fellow human beings is exhilarating, but brief and unreliable. Even the title suggests a closed-door fete for no one's attendance or approval but your own. Even a "Party of One," which I kept mistakenly calling the single, would be a different experience, a performative solo outing among a larger group.
When the news is bad and technology all but assures we'll never escape it, the idea of finding pleasure in being alone is alluring. But there's an alchemy of togetherness and isolation in the modern world that can work. It can. We just need to keep telling ourselves as much until it's true.