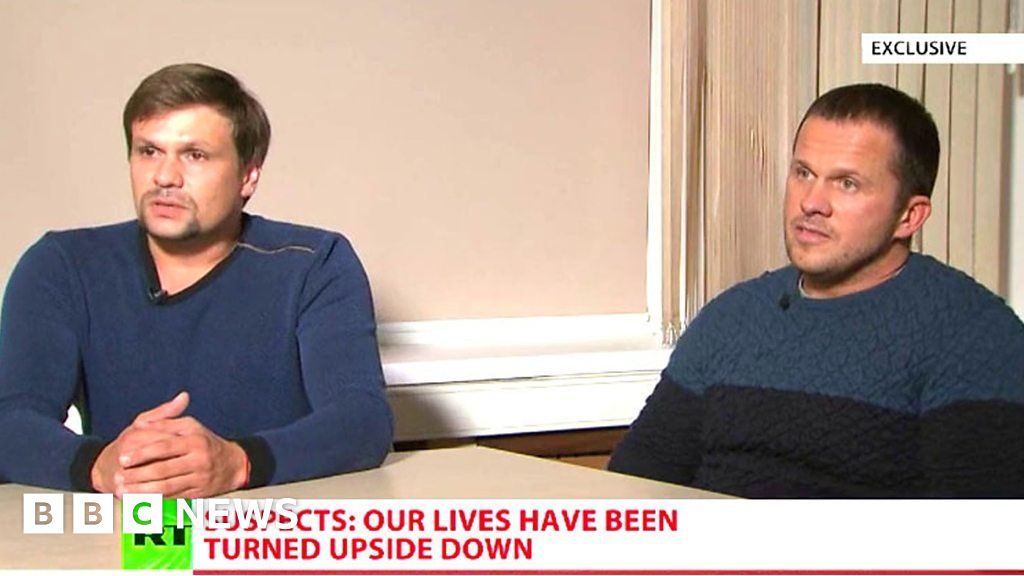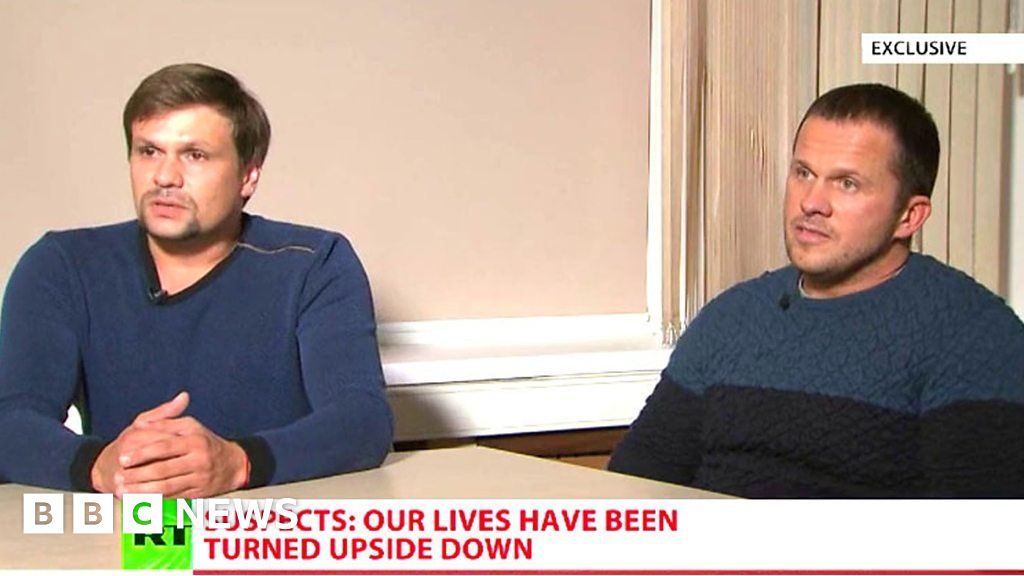 Two men named as suspects in the poisoning of a Russian ex-spy and his daughter in the UK have said they were merely tourists.
Russians Alexander Petrov and Ruslan Boshirov told Russia's state-controlled RT channel that they went sightseeing in Salisbury but returned to London within an hour.
They are accused by the UK of trying to kill Russian ex-spy Sergei Skripal and his daughter Yulia in March with the nerve agent Novichok.
The UK has said it believes they are agents of Russia's military intelligence service, the GRU.