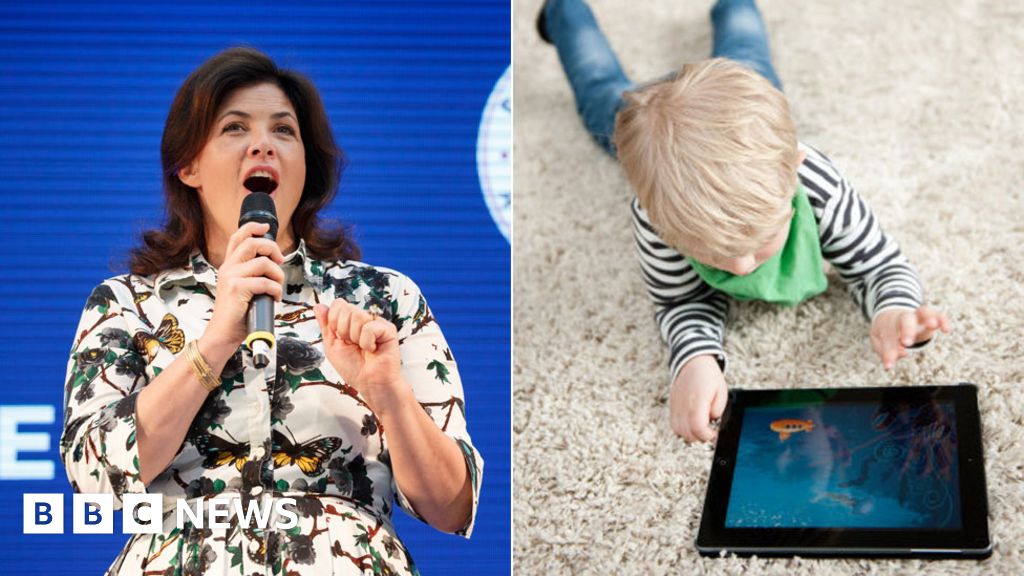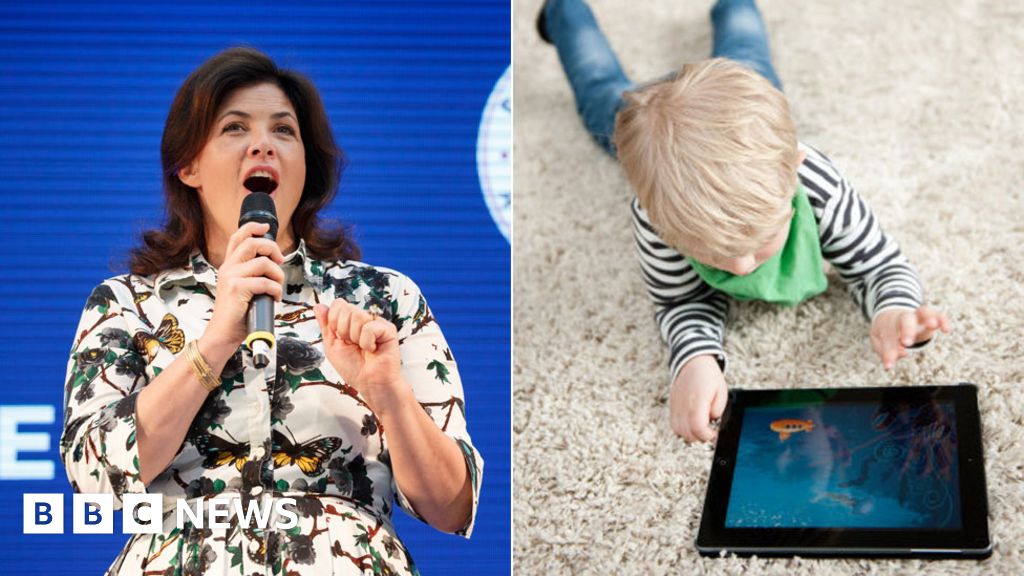 Kirstie Allsopp has revealed she smashed her children's iPads after they broke her rules about screen time.
The TV presenter, who is mother to two sons and two stepsons, said she took action after her sons played games outside their permitted time.
She told Channel 5's Jeremy Vine: "This is the first time I've said this publicly.
"In June I smashed my kids' iPads, not in a violent way. I actually banged them on the table leg."
She added: "There is a game called Fortnite and another PUBG and I decided… we had made all sorts of rules and all sorts of times when we said you can't play them and all those rules got broken and in the end I said: 'Right that is it, I have to physically (break them)."
She has already posted about the issue on Twitter, after some suggested it might have been more sensible to just switch off the WiFi or confiscate the items.
Many comments on social media applauded her actions while others said donating the iPads to charity would have been a more "mature course of action" when there are "children in the world who go without such things" because their parents cannot afford them.
Kirstie retorted that "this has nothing to do with money" but was a stand against an "unhealthy influence in her home".
She added that she felt the lesson learned by her children was worth far more than the monetary value of the iPads.
It's not the first time the Location, Location, Location presenter – who is also an ambassador for family charity Homestart – has waded in with some controversial parenting thoughts.
Here are 10 of Kirstie's top tips:
1. When to have children
Back in 2014, Kirstie urged women to put off higher education and a career in favour of having children because their "fertility falls off a cliff".
In an interview with Jeremy Paxman on BBC Newsnight, Kirstie, who met her husband when she was 32 and then had two children, said: "Nature is not with you and I. Nature is not a feminist."
She also encouraged women to be "more honest" with one another about their biological clock, saying the topic was still "taboo".
2. Birthing
Kirstie has had issues with the National Childbirth Trust (NCT) in the past – she accused the organisation of not always giving enough information on caesarean sections.
In a 2013 tweet, she wrote: "Lots of people have good NCT experiences, but many don't. This is a very politicised, dogmatic and in my experience, scary organisation."
The NCT's chief executive at the time, Belinda Phipps, responded: "NCT antenatal courses cover all the topics that are relevant to expectant and new parents, including giving birth by caesarean section."
And, of course, Mumsnetters were keen to debate the issue.
3. School attendance
In 2012, Kirstie tweeted her response to plans to include absent four-year-old pupils in truancy league tables and said schools should not "dictate" to parents when ­youngsters should attend.
"As a parent of two summer-born boys I know there are days on which school is too much.
"Some children thrive at school early on but some don't, ­especially boys, and life-long damage is done. Schools must trust parental instincts."
4. To board or not to board, that is the question
Kirstie went to boarding school from the age of eight but she wasn't keen to go.
"The truth is I would have much preferred to have stayed at home than be sent away, but that's what my parents wanted.
"And I know many kids flourish with that independence and freedom, but for me it was a bit too much, too soon."
Speaking of her parents' decision, she added that "in their eyes they were making the biggest sacrifice for me. Who is to say what is right or not in that situation, other than the child?"
5. Technology
Kirstie takes no prisoners when it comes to her kids' access to technology – and that was before iPad-gate.
Earlier this month, she said her sons, aged 10 and 12, weren't allowed smartphones or access to "damaging" social media.
"I don't think social media is suitable for children. I think that feeling of, 'Oh, I wish I'd been invited to that,' or, 'Oh, my friends are doing something fun without me,' is very damaging."
Prior to that, she revealed: "We have a strict rule, no internet connected devices in bedrooms. Kids tend not to look at porn, or beheading videos, in the kitchen!"
6. Put them in cattle class
Kirstie defended her decision to sit separately from her sons when flying after telling the Sun newspaper that she and her partner sometimes sit in the business class cabin, while her children sit in economy.
Some suggested she "look after" her children and sit with them.
Kirstie said this was "utter rubbish", adding that having her sons in premium seats seemed "an absurd waste of money" and "very spoiling".
7. Make your kids do their chores
Last year, Kirstie posted a photograph on Instagram of one of her sons sorting out some Tupperware boxes.
She wrote: "You're never too young to learn to sort tupperware, even with a broken wrist. #monstermum #noexcuses #callthisaholiday."
To be fair, there are worse jobs around the house. We'd rather sort out Tupperware than clean the loo.
8. Channel the Famous Five
Kirstie has also spoken about giving her children freedom outdoors to help develop independence.
"I'm not the perfect parent, but I think that if you let children free with wood, knives and matches sometimes and nails, screws and drills sometimes, they rarely – touch wood – do themselves any harm and they learn so much," she said.
We'll, erm, take your word for it, Kirstie.
9. Gap years
There won't be any "discovering" yourself in Vietnam if Kirstie has anything to do with it.
In 2014, she said she had made a deal with her children that if they take a gap year before university, they do some "proper work, it's not a year off".
In return, she and her partner will fund their courses. Not a bad offer.
10. Phone home
Kirstie has some advice for older 'children', too.
Speaking at a craft fair in 2014, she said: "I think we've spoilt our kids too much – we've allowed them to go months without calling their parents. It's not unreasonable to expect children to ring their parents once a week.
"Older people mustn't think they're a burden and they must call their kids and the children should call their parents. We must respect the older generation and set store by their opinion, otherwise it will happen to us.
"We have a duty to our parents to stay in touch, and see them and know them and understand them.'
Follow us on Facebook, on Twitter @BBCNewsEnts, or on Instagram at bbcnewsents. If you have a story suggestion email [email protected].