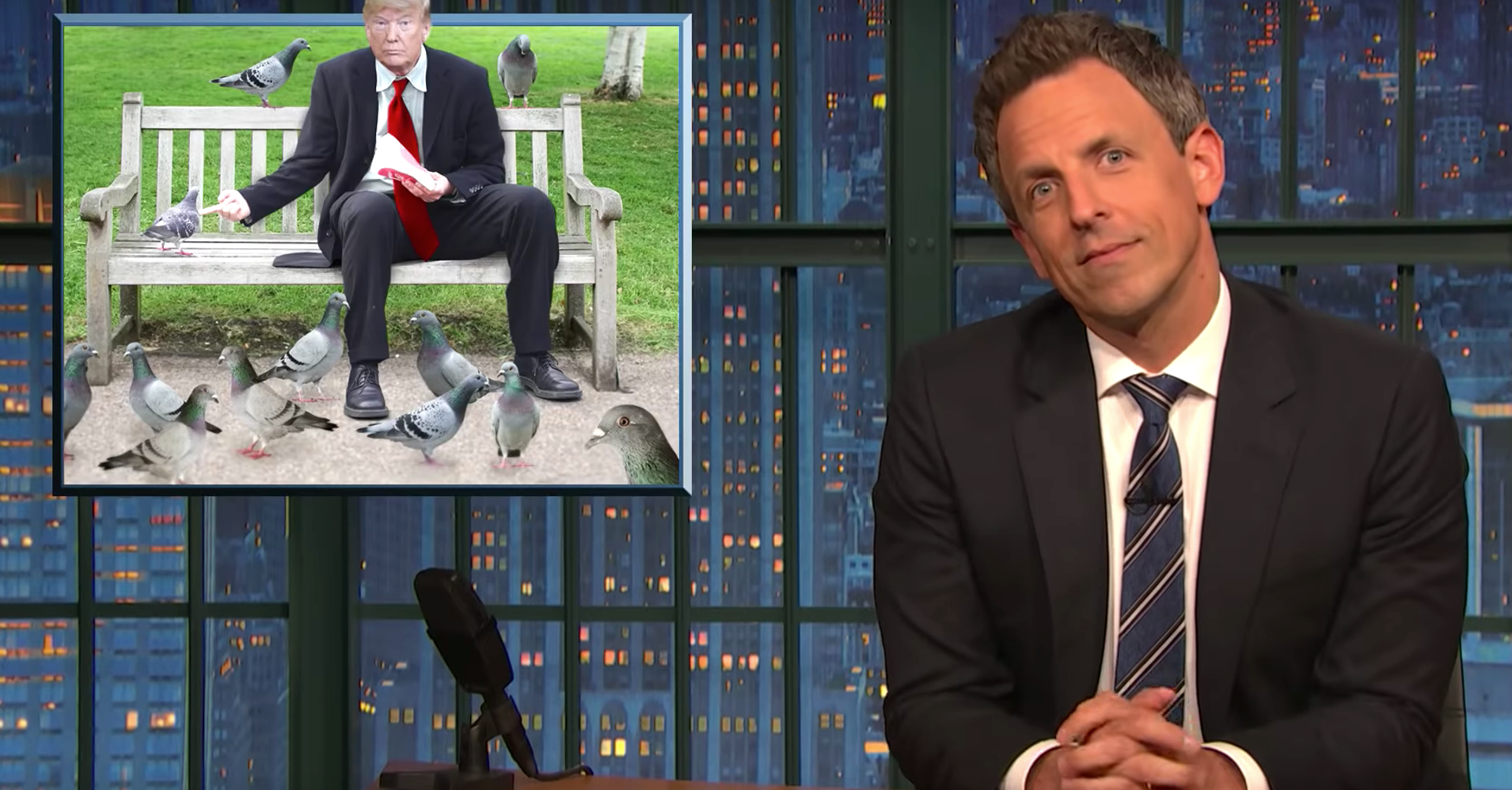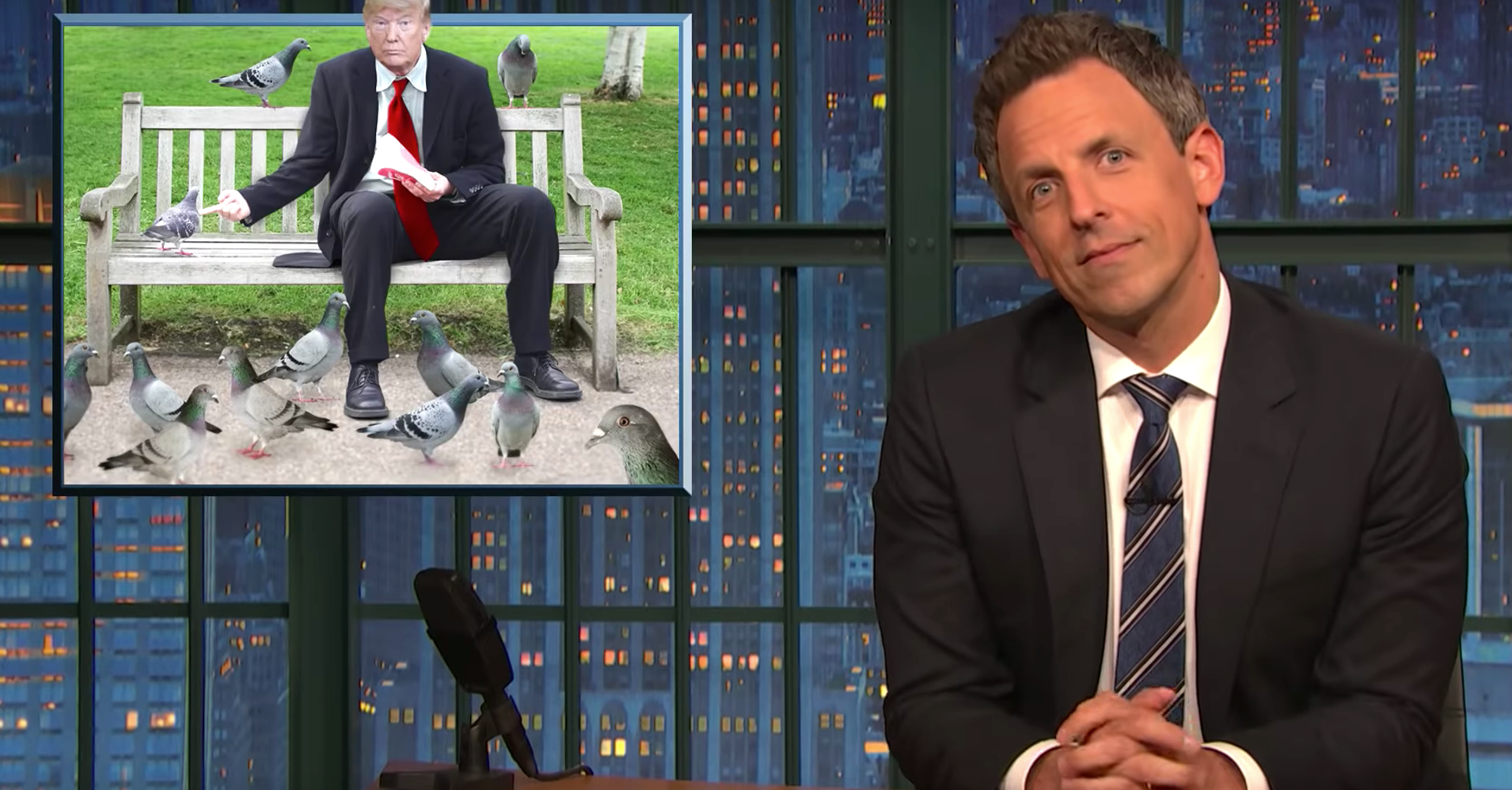 Seth Meyers thinks he knows what President Donald Trump would be doing with his life if he wasn't in the White House.
On Thursday's broadcast of "Late Night," the comedian picked apart developments following Trump's Helsinki summit with Vladimir Putin and the Russian leader's stated wish to normalize the relationship between the two nations.
"Back to normal? How can you bring something back to a place you've never been?" asked Meyers. "Of all the things you can say about Trump, one thing you can't say is that he's normal."
"He can't even stand normal," Meyers added. "He puffs out his chest like a duck in a mating ritual. Trump is a classic New York weirdo. If he weren't president, he'd be the dude in Central Park feeding pigeons and naming them after the 1986 New York Mets."
Check out the full segment above.