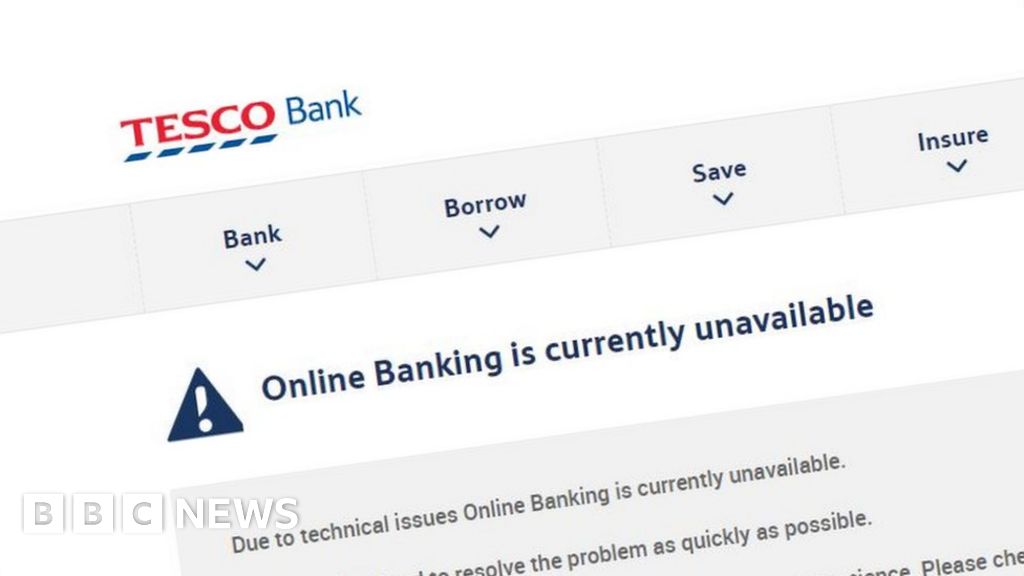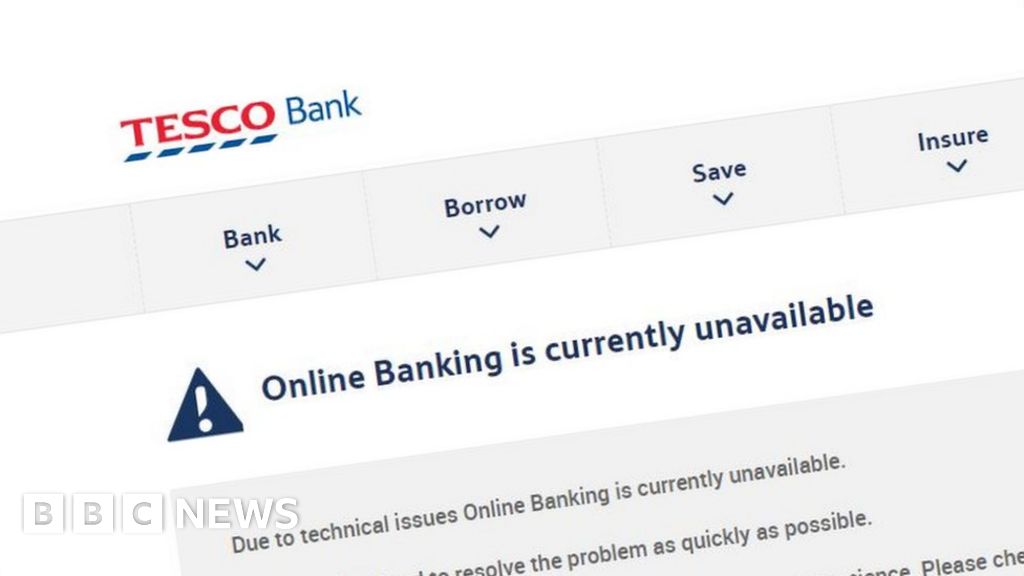 Tesco Bank says it has fixed a glitch that prevented customers from using the bank's app or online services.
The bank, which has more than five million customers, apologised for the shutdown which lasted about four hours from 10:30 BST.
It is the latest technical issue to affect customers of a challenger bank, following the ongoing woes at TSB.
In November 2016, Tesco Bank was hit by a "sophisticated attack" which saw money taken from 20,000 accounts.
There are no details at present about what led to the latest issue.
A spokeswoman for the bank said: "We apologise to customers who were unable to access online and mobile banking earlier today. These services are now working as normal and we would like to thank customers for their patience."