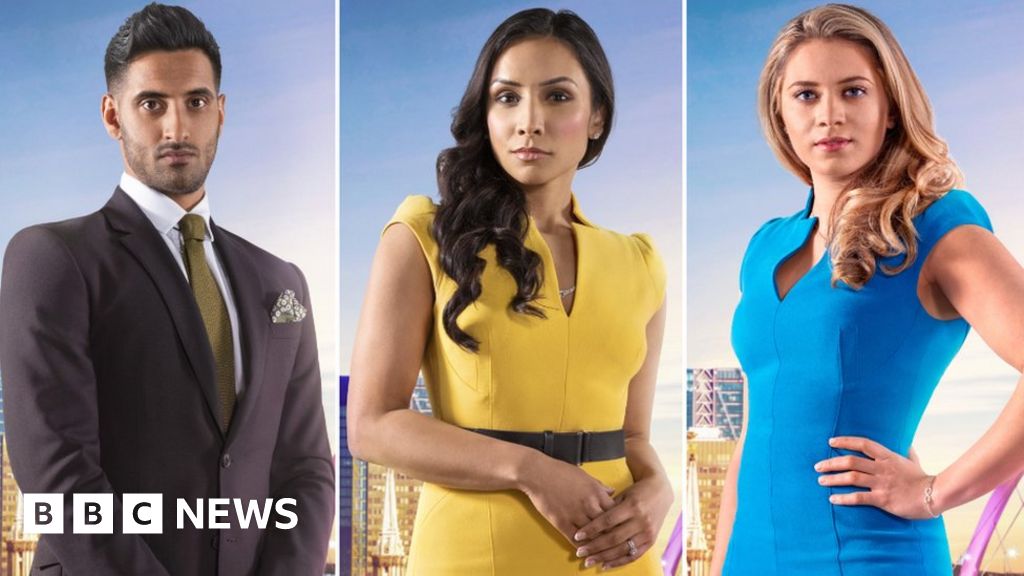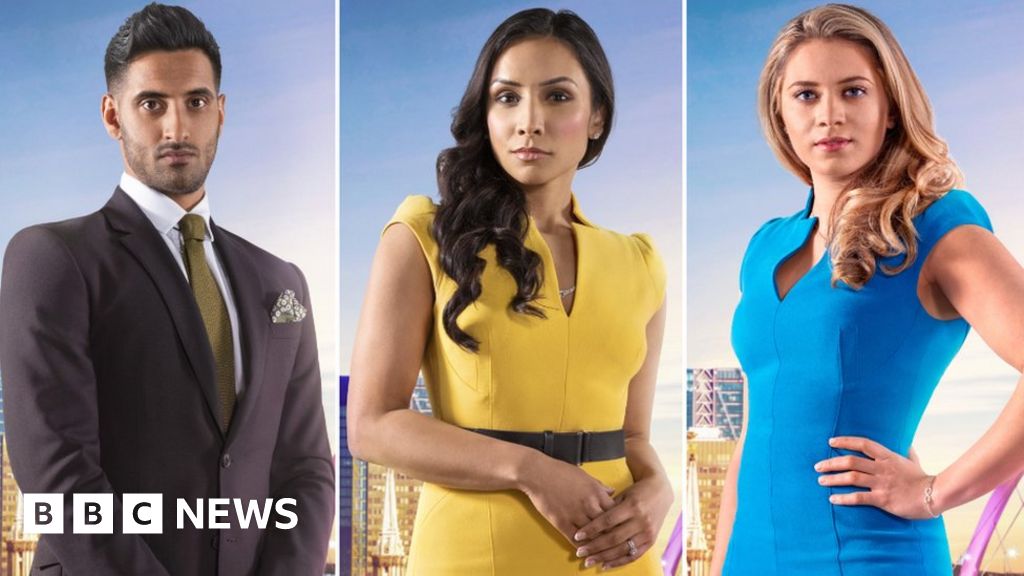 The Apprentice is back for another series. And, fortunately, so are the ridiculous introductory statements from the candidates.
"I'm the Beyoncé of business," claims one in the opening episode.
"Money doesn't buy happiness," says another, "but I'd rather cry in a sports car than an old banger".
They're just a few of those likely to go down in the show's history along with the likes of "everything I touch turns to sold", and "I'm not a one trick pony – I've got a whole field of ponies."
Now in its 14th year, the BBC One show never fails to deliver several contestants who are bigger on arrogance than they are on ability.
But, Lord Sugar says, he "takes exception" to the suggestion that candidates on the show are "stupid".
"The programme itself is an entertainment programme as well as a business programme," he tells journalists at the launch of this year's series.
"Those stupid people you're talking about run six very successful businesses, one of which has made a million pounds this year, and the others are close behind them."
It's true that six former winners of the show have gone on to successful business ventures since the 2010 rule change, which saw Lord Sugar invest in a business idea rather than hiring an apprentice for his own company.
Despite their somewhat over-confident claims, Lord Sugar says: "The whole point of the process is that you do find a winner in the end.
"The people try to fight for their position in the early stages, they say some things which sound a bit silly, but they're not that daft really."
"Can I also interject here," picks up Claude Littner, "and just say, not one of them is actually stupid."
It's perhaps a surprising defence of the candidates from Lord Sugar's sidekick, who doesn't exactly go easy on candidates on the show.
"They're all working very, very hard, and the tasks – you may be watching the TV thinking 'I can do that', I assure you, you can't," he says.
"It's a lot more complex than you think. And they're really trying hard, and it's very, very difficult.
"You get a group, they don't know each other, they're fighting for a position – it's much, much harder than it looks, believe me."
The behaviour and claims of the candidates often bring them notoriety and a brief spell of social media fame.
But that is arguably a drawback – as it could mean the show is more likely to attract people who are fame-hungry rather than those who possess genuine business skill.
"That's a very good point," says Lord Sugar. "I do worry a lot. In the selection process, sometimes I worry that people are there for the wrong reasons.
"And if I do come across them, they don't tend to last too long, let's put it that way.
"Having said that, a lot of the contestants come with the intention of winning the prize and getting the job.
"And what happens is they get fired, and there's that kind of withdrawal symptom after the show ends, where they're not spotted in Tesco anymore.
"They then want to do something else, because they got a flavour of being on TV.
"And I have to say, with the exception of only one that I can recall, that they don't get very far. They get used as dummies in quiz shows in things like that and get made fools of, and then fall away."
(The exception he's referring to is probably Katie Hopkins – whose controversial opinions helped her maintain a high public profile after leaving the show via newspaper columns and radio shows.)
Hopkins recently had to apply for an insolvency agreement to avoid bankruptcy, after the food writer Jack Monroe won her libel action against her.
Asked what advice he would give Hopkins now, Lord Sugar says: "She's made her bed, she's going to have to lay in it.
"It's one of life's lessons that she's learnt. Maybe it might be a wake-up call for her. She's got to solve this thing and move on. There's no advice really that I can give her because she made her own problems. So I hope she's learnt from it."
The opening episode of the new series sees the candidates flown to Malta for the first task, in which they are given a list of items to track down and buy as cheaply as possible.
It's a familiar challenge on the show, but the location is new, and the language barrier is just one of many factors which stop this year's crop from covering themselves in glory.
Baroness Brady, Lord Sugar's other sidekick on the show, says: "What's incredible is that, literally, Alan says to them, 'thanks very much for coming, here's a map, here's some euros, go find me nine items', and off they go.
"And the problem is, they all think they're brilliant, they think they are the perfect person who's going to win and they're full of enthusiasm and energy, but immediately they begin to realise it is, as Claude says, more difficult, everything takes a bit more time.
"They do work hard, they're not all stupid, but they do say some stupid things."
This is the first series of The Apprentice to air since Lord Sugar apologised for tweeting a photograph which compared the Senegal football team to beach sellers in Marbella.
He doesn't address this directly at the launch, but acknowledges when asked by BBC News that the advice he gives apprentices about their online behaviour has changed.
"The thing is that when we started 14 years ago, there was no such thing as social media, so things change as we go through," he says.
"The candidates of the programme are briefed at a very early stage that they have to be very careful what they do as far as social media is concerned.
"And social media can be their enemy really, because before we select some of the candidates, we use it ourselves to find out what they've been up to. So it's an era we're running through at the moment."
Pressed on the backlash he experienced on social media in the last year, he says: "You just have to take the rough with the smooth really, it's as simple as that."
The new series of The Apprentice begins at 21:00 BST on Wednesday 3 October on BBC One.