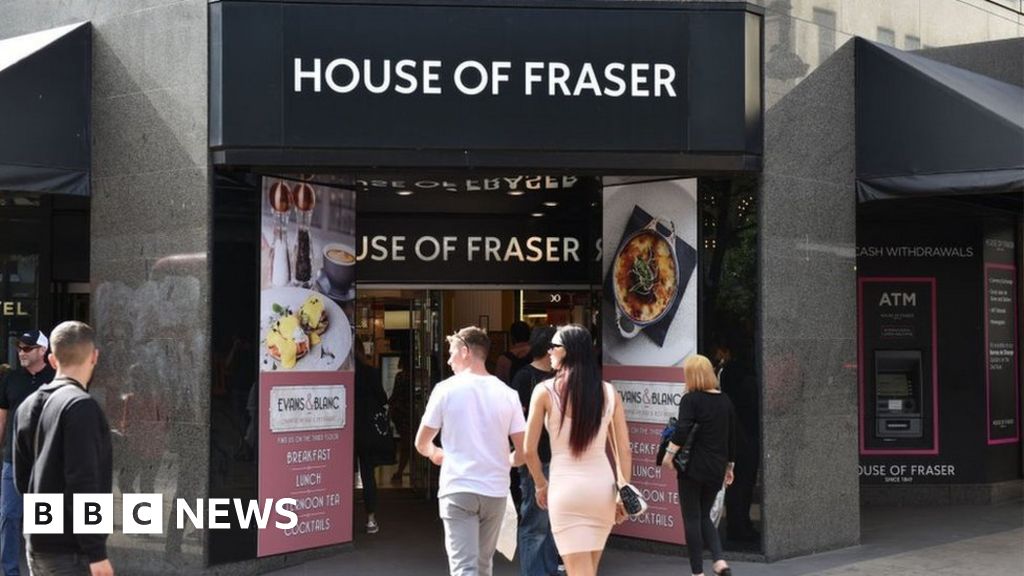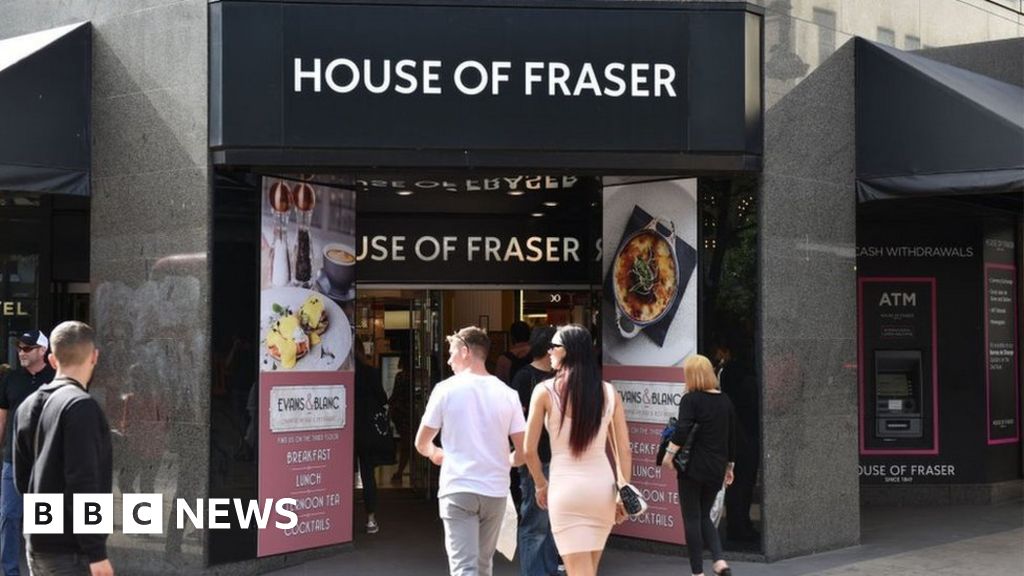 Department store chain House of Fraser is appointing administrators, putting thousands of jobs at risk.
In a statement, the retailer said that talks with investors and creditors had "not concluded in a solvent solution".
However, all of its 59 shops are set to open as usual on Friday, including the 31 that have already been marked for closure.
House of Fraser – which began trading 169 years ago – employs 17,500 people, including 11,500 concession staff.
The retailer's website was down on Friday, with a message that it would be "back up and running as soon as possible".
House of Fraser said administrators Ernst & Young had confirmed that the business would continue trading, including all stores and offices, while they attempted to complete a sale.
There is speculation that a deal to buy the company out of administration could be concluded shortly.
Earlier this month, Chinese firm C.banner pulled out of a rescue deal. Since then, a number of potential suitors have been in discussions with the retailer, including Sports Direct boss Mike Ashley and the owner of Edinburgh Woollen Mills, Philip Day.
In its statement announcing the administration, House of Fraser said: "Significant progress has been made towards completing a sale of the group's business and assets.
"The proposed administrators are expected to continue to progress those discussions with a view to concluding a transaction shortly after their appointment."
What is administration?
Administration is a formal procedure that happens when a company becomes insolvent – that is, its debts are bigger than its assets
The unfortunate firm is put under the management of insolvency practitioners
Once an administration order is granted, all legal action against the insolvent company is frozen for a period of about eight weeks
During that time, the administrator can draw up a plan of action and propose it to creditors during a creditors' meeting
The administrator takes control of all assets and business operations
Its aim is to act in the best interest of the firm's creditors, in order to repay as much as possible
'Extraordinarily challenging'
Chief executive Alex Williamson said: "We are hopeful that the current negotiations will shortly be concluded. An acquisition of the 169-year-old retail business will see House of Fraser regain stability, certainty and financial strength.
"In the two weeks since the Cenbest and C.banner transaction ceased, the directors have brought forward a number of potential buyers and the group's financial advisers have run a comprehensive M&A process to identify and then develop other third-party interest that has culminated in the senior secured creditors leading negotiations with parties at a critical pace."
Chairman Frank Slevin said: "This has been an extraordinarily challenging six months in which the business has delivered so many critical elements of the turnaround plan.
"Despite the very recent termination of the transaction between Cenbest and C.banner, I am confident House of Fraser is close to securing its future."
Andrew Dalton, director at specialist recovery firm Begbies Traynor, told the BBC's Today programme that it sounded as if a deal was close to being secured.
"What it sounds like is… that there discussions ongoing with a particular party and that a sale of the business and assets will conclude either immediately upon the appointment of the administrators or shortly thereafter."
He said the management of the store chain had acknowledged the problems with the business. They recognised, "that, particularly in relation to the online offering they've been late to [it] and in the store portfolio, in terms of size and space, didn't really suit today's market".