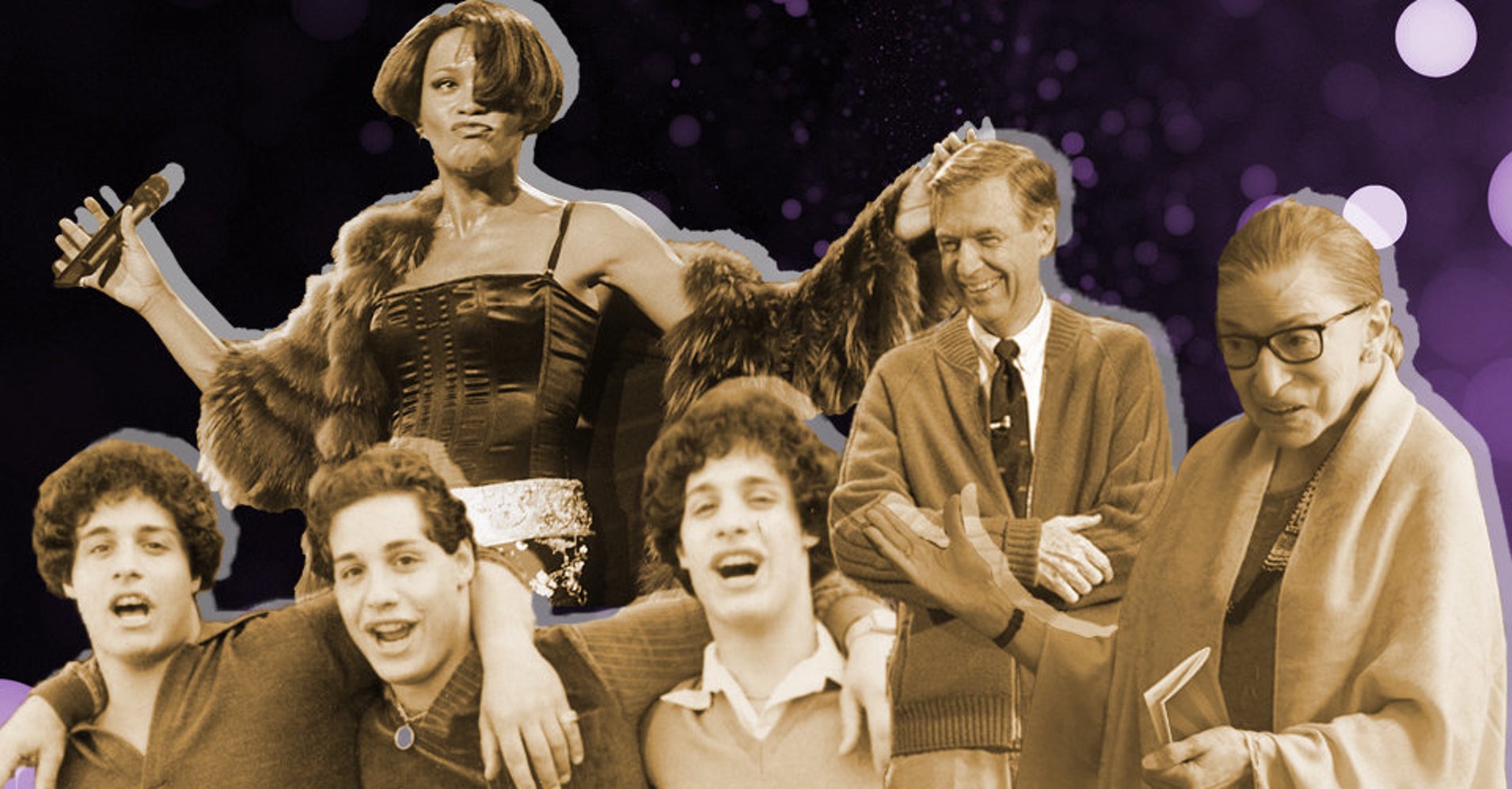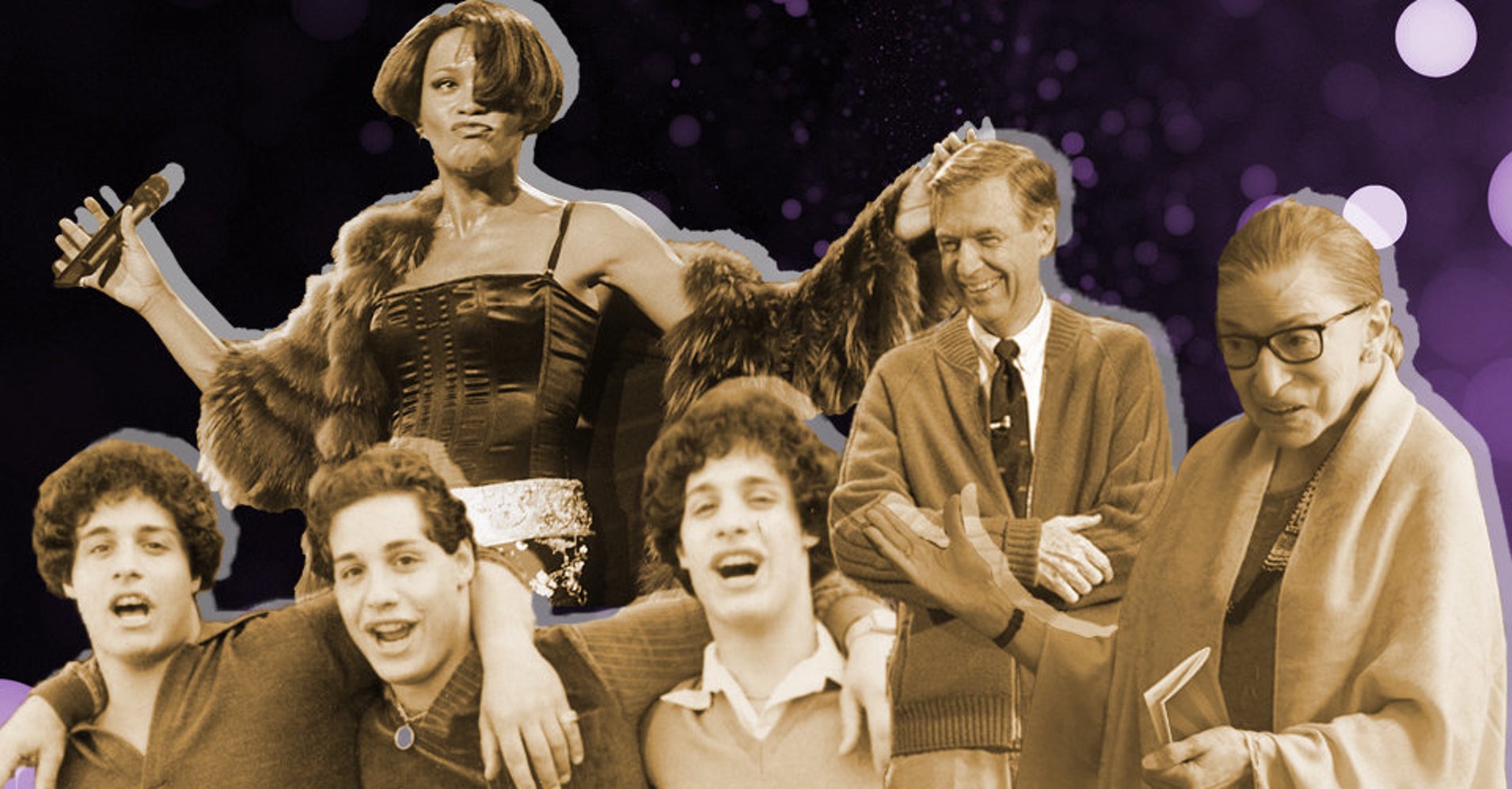 In July 2012, "The Imposter," an unnerving documentary about a French con artist who tricked a Texas family into believing he was their long-lost relative, debuted in one American theater. 
Boasting a near-perfect Rotten Tomatoes score and plaudits from festival screenings across the globe, the movie eventually maxed out at 31 theaters and just under $900,000 in domestic grosses ― respectable figures for a doc, but nowhere near zeitgeist-shattering. 
The following year, Netflix added "The Imposter" to its ballooning streaming library. Since then, it's become one of the decade's defining documentaries, a stranger-than-fiction conversation starter about stolen identity. Presaging the true-crime boom that would crystalize with "The Jinx," "Making a Murderer" and the podcast "Serial," Bart Layton's film now regularly appears on lists of must-see docs. Other documentarians cite it as a bar-raiser for the genre ― all for something that didn't even crack $1 million at the box office.
"The Imposter" is a case study in the nonfiction landscape's ever-shifting tides. Once the purview of liberal-leaning metropolises with art-house cinemas, documentaries have assumed a wider footprint in the streaming era. Netflix, Hulu and other platforms are providing mainstream homes for stories that produce titillating water-cooler fodder, from celebrity profiles ("Iris") and mouth-watering jubilees ("Jiro Dreams of Sushi") to human-interest oddities ("The Wolfpack") and searing political digests ("13th"). 
In fact, streaming services' documentary evangelism is creating a ripple effect. Now that gobs of docs exist a mere click away, audiences are showing an enhanced interest in seeing nonfiction curiosities on the big screen ― an unlikely turn of events given how much movies outside the superhero and horror genres are suffering commercially. 
This summer alone, "RBG" and "Won't You Be My Neighbor?," films about long-serving Supreme Court justice Ruth Bader Ginsburg and gentle-hearted television host Fred Rogers, have held their own during a season saturated with franchise-affiliated cash cows. Both cracked the box office's Top 10, marking the first time since 2012 that more than one documentary has done so in the same calendar year.
As Peak TV reaches unprecedented zeniths, could we be inching toward the days of Peak Documentary?
Today, it would be easy to imagine a more robust theatrical stint for "The Imposter." Just look at "Three Identical Strangers," a recently released spiritual cousin of "The Impostor" whose widespread press coverage prompted Refinery 29 to proclaim that it's "taking over the internet." (Refinery wasn't wrong. My story on "Strangers" is easily the most popular piece I've written this year, garnering more traffic than posts about "Avengers: Infinity War," "A Quiet Place" and the "Roseanne" cancelation.)
"Strangers," along with "Pope Francis: A Man of His Word" and the new Whitney Houston feature "Whitney," managed to crack the $1 million mark this year ― an honorable feat in Hollywood, where $1 million is to a documentary what $100 million is to a blockbuster.
All in all, a mere 27 documentaries have crossed the coveted $10 million threshold in North America. Only one of those, Madonna's seminal "Truth or Dare," was released before the year 2002, when "Bowling for Columbine" sparked a national conversation about gun control. Nonfiction features have enjoyed a steady proliferation during the intervening period, but never more so than in the past few years. And in 2018, as social media makes mini-trends out of buzzy releases like "Strangers," that progression has congealed. 
Case in point: It didn't take long for "RBG" and "Neighbor" to join the short list of $10 million earners.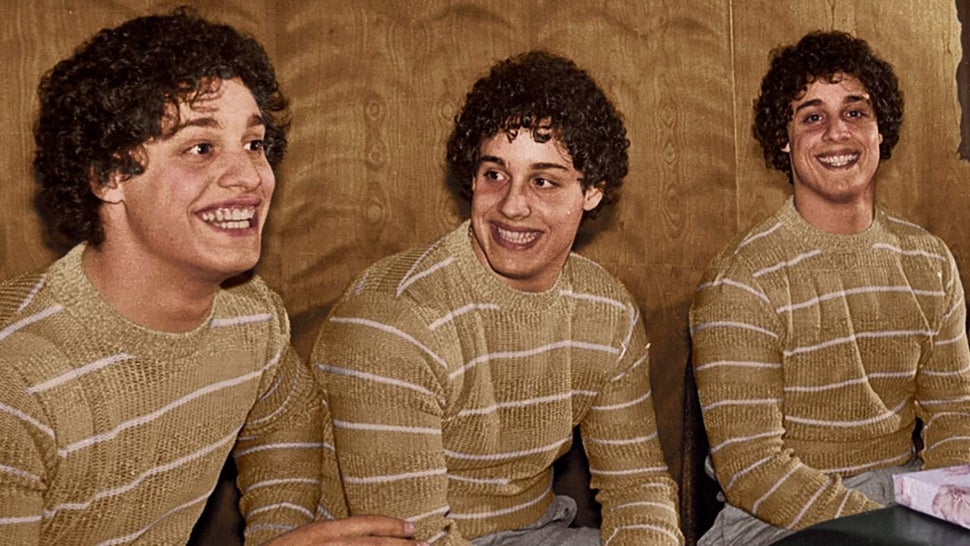 But "RBG" and "Neighbor" are anomalies in this regard. The familiarity of Ginsburg and Rogers may be what's drawing people to theaters, but both films depart from the three categories that most reliably yielded profitable docs before them: pop stars ("Michael Jackson's This Is It," "Justin Bieber: Never Say Never," "One Direction: This Is Us"), cute animals ("March of the Penguins," "Winged Migration," the Disneynature series) and cultural firebrands with marketable schticks (Michael Moore, Dinesh D'Souza, Bill Maher, Morgan Spurlock).
"Neighbor" director Morgan Neville made his first doc 25 years ago. Back then, unless you were Errol Morris ("The Thin Blue Line"), documentary filmmakers had better luck creating content for PBS (à la Neville and Ken Burns), HBO (à la Joe Berlinger and Bruce Sinofsky's "Paradise Lost" trilogy) or newsmagazine programs like "Dateline" (à la "RBG" co-director Julie Cohen) than they did getting studios to invest in what was broadly seen as stylistic journalism or experimental trifles. Something could be edifying, sure, but rarely was it sexy.
"There was nothing cool about documentaries when I started," Neville said.
Every now and then, edgy theatrical docs would find broad shelf lives ― "Roger & Me" (1989), "Paris Is Burning" (1991), "Hoop Dreams" (1994), "Crumb" (1995), "Buena Vista Social Club" (1999) ― but hardly enough to galvanize the doc industry at large. Skillful filmmakers had to hope their work would take on a second life via VHS and DVD rentals in order to generate long-term cachet.
The Oscars weren't much help either, as the Academy of Motion Picture Arts and Sciences' documentary branch used to favor granola fare driven more by issues than by artful storytelling. This added to the prevailing impression that docs were meant to be good for you, and who wants nutrition when amusement is one auditorium away?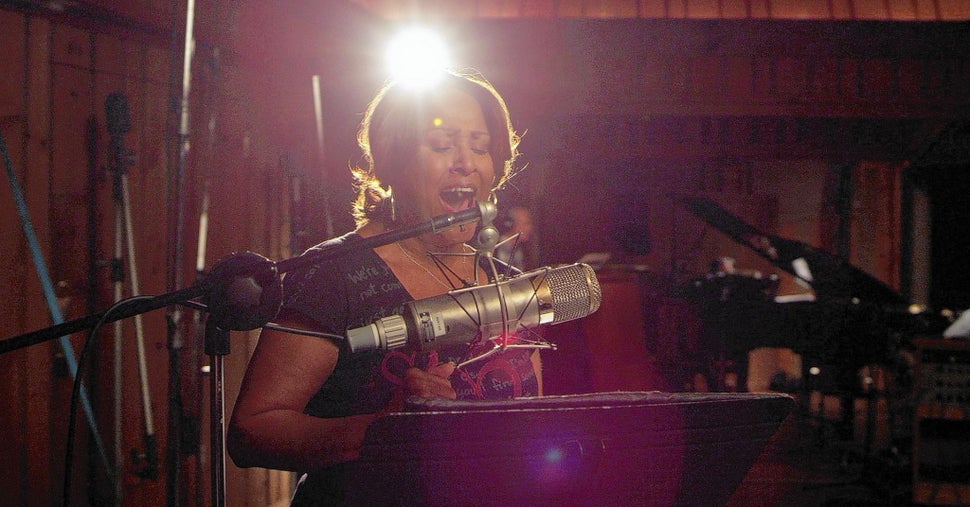 The floodgates started creeping open in 2004, when Michael Moore's "Fahrenheit 9/11" became the first doc to earn $100 million. After that, "Grizzly Man," "An Inconvenient Truth," "Mad Hot Ballroom," "Food, Inc.," "Waiting for 'Superman,'" "Good Hair," "Searching for Sugar Man," "The September Issue," "Blackfish" and other assorted titles with varying degrees of celebrity clout made significant cultural indentations. Documentaries started affecting social change, too: 2009's "The Cove" preceded a decline in dolphin slaughtering in Japan; 2012's "The Invisible War" heralded tougher policies regarding sexual assault in the military.
Come 2013, Neville finally landed a breakout in the crowd-pleaser "20 Feet from Stardom," which sang its way to $5 million and the Oscar for Best Documentary Feature. "It was magical," he said. Doors swung open.
By 2017, when Neville was making "Neighbor," so much had changed that he was able to make a hearty theatrical rollout one of his prerequisites. The typical documentary is lucky to hit a few dozen theaters in only the largest markets, and almost never with the backing of a major Hollywood studio (Disney's animal flicks excepted). Neville sold the movie, sight unseen, to Focus Features, the Universal Pictures subsidiary responsible for Best Picture nominees like "Brokeback Mountain," "Milk" and "The Theory of Everything." Focus had only distributed four documentaries in its 15-year history.
Last weekend, "Neighbor" was playing in 893 domestic theaters ― the breadth of a sturdy independent film, and far more than "An Inconvenient Truth" or "Bowling for Columbine" in the 2000s. It has accrued $13.2 million and counting. More importantly, it's striking an emotional chord at a time when American is undergoing an existential reckoning.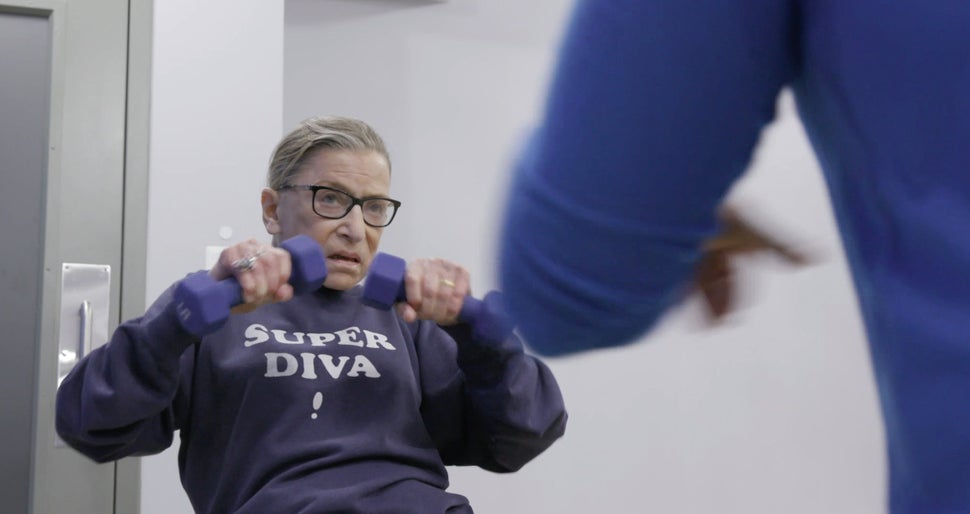 Of the dozen-some folks who make, finance and/or distribute docs whom I spoke to for this story, everyone credits the streaming boom for at least some of the surprise success they're encountering.
After Netflix and Hulu grasped audiences' hunger for movies like "The Imposter," the streaming giants made fierce bids to acquire similar titles they could tout as originals. In 2016, Hulu nabbed its first doc exclusive with Ron Howard's "The Beatles: Eight Days a Week — The Touring Years"; it also struck a deal with IFC Films that provided rights to celebrated titles like "Weiner" and "City of Gold." That same year, Amazon paid $1 million for "Author: The JT LeRoy Story." Things really escalated at the Sundance Film Festival in January 2017, where Netflix ponied up for a smattering of docs, including $5 million for the Russian doping exposé "Icarus" ― one of the costliest deals for a nonfiction film in history.
But price tags that steep threaten to sink the non-streaming marketplace, which is already struggling to retail low- and mid-budget adult movies in other genres. If Netflix will drop $5 million to acquire a doc, it will get harder for directors like Neville to see their projects emblazoned across multiplexes. (Netflix has long stoked contention by insisting its originals launch the same day they are released on big screens, if at all. Major chains refuse to program those movies without an exclusivity window.)
Courtney Sexton, senior director of the six-year-old CNN Films, said the playing field is finally leveling out after last year's "Icarus" surge, granting folks in the theatrical space a renewed premium. Unlike some of its competitors, CNN prizes a commercial run before its documentaries air on the network. Doing so builds a word-of-mouth conversation, fuels more press attention and fosters a healthy relationship with theatrical distribution companies. (CNN Films' offerings include "RBG," "Blackfish," "Glen Campbell: I'll Be Me," cult study "Holy Hell" and the recent "American Jail.")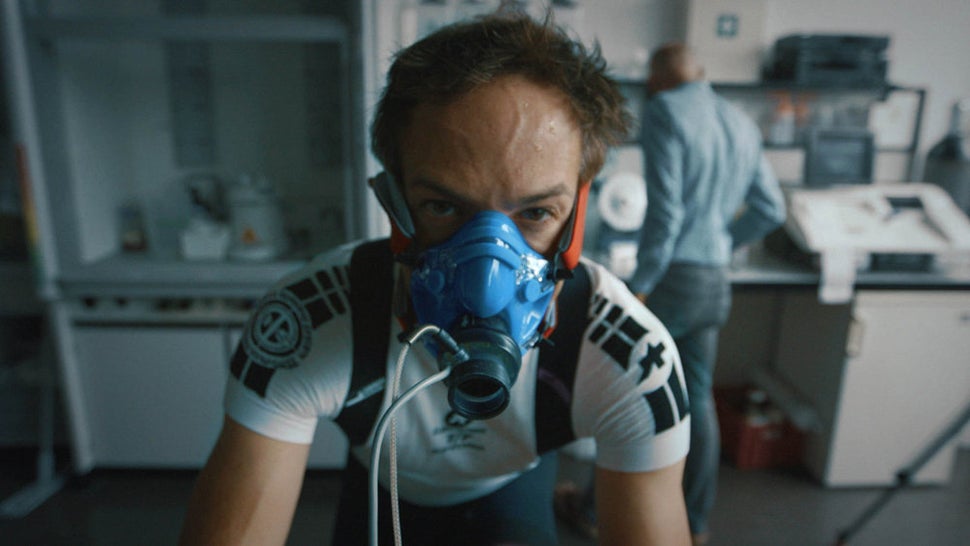 Executives' newfound wisdom about attracting audiences has also made directors savvier. When Tim Wardle was securing funding for "Three Identical Strangers," Netflix offered him a higher figure than CNN Films. But Netflix has a spotty history in marketing original movies, and Wardle feared "Strangers" would fade into the ether under its proprietorship. He took the cheaper package at CNN, which partnered with the young distribution outfit NEON, home of modest fiction hits like "I, Tonya," "Colossal" and "Revenge."
The deal clearly paid off, satisfying Wardle's goal (create something that resonates) and Sexton's goal (nourish relationships with filmmakers).
Unions like these have helped turn docs that might otherwise come and go into bona fide events. And because networks and streaming services are devoting so many resources to documentaries, independent distributors have extended their commitment to the format. Magnolia Pictures, which partnered with CNN on "RBG," turned the James Baldwin-inspired "I Am Not Your Negro" into an improbable knockout last year; in 2018, the company has released films about Jean-Michel Basquiat, André Leon Talley and Barack Obama's foreign policy team. Meanwhile, theaters in Tallahassee, Akron and Juneau count "RBG" among their biggest money-makers in history, according to a recent New York Times report. 
"After 'An Inconvenient Truth' [in 2006], for five or 10 years people were saying, 'My film is the 'Inconvenient Truth' of X, Y or Z," said Sexton, who produced Al Gore's influential jeremiad about climate change. "I've heard that 'RBG' is becoming that type of film."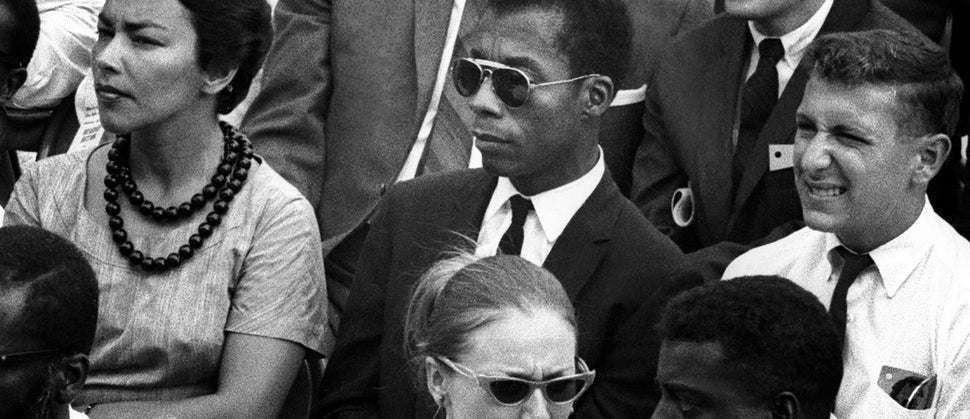 Whether "RBG" and "Won't You Be My Neighbor?" are triggering a renaissance with any longevity is impossible to predict. When "Man on Wire" became the toast of 2008, its director, James Marsh, had an easy time funding his next documentary venture, "Project Nim," about a chimpanzee raised in close proximity to humans. But when "Nim" opened in 2011, its grosses stalled around $410,000, even though animals are considered easy sells.
In other words, one-off documentary wins rarely guarantee prolonged victories. "I'm not sure they ever will, in the way that we would hope," Marsh speculated.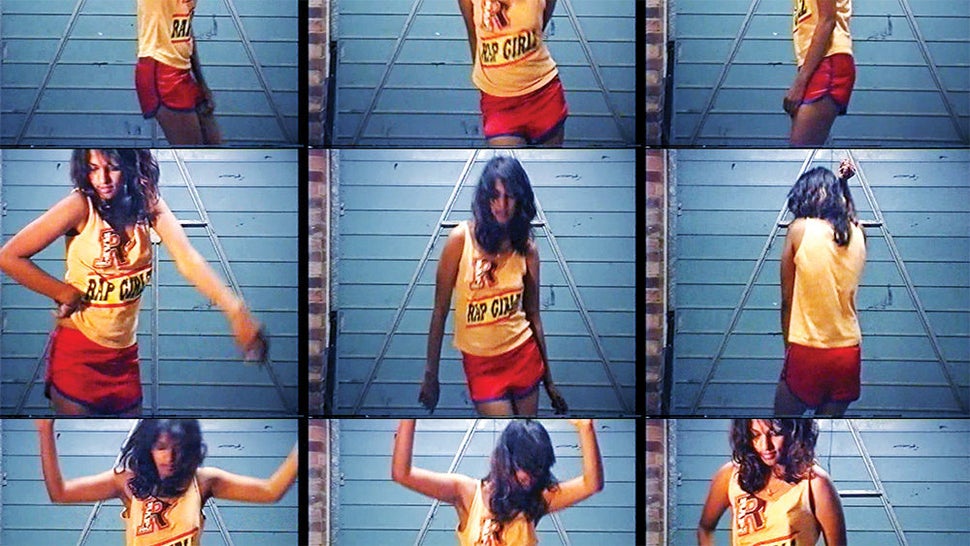 "The culture is primed for documentaries," said Kate Novack, who directed "The Gospel According to André" and produced "Page One: Inside The New York Times."
We are starved, Novack and others say, for a "communal" theater experience and a transparency that today's supposed fake-news miasma sometimes does not provide. Regardless of whether these movies are crafted with a sense of total objectivity, a viewer can reasonably assume they will come to understand a little more about the world than they did before watching. 
Accordingly, it's getting easier to imagine a future where more join the ranks of "RBG" and "Three Identical Strangers," whether or not "The Imposter" and "Making a Murderer" retain credit. Even with little semblance of a monoculture today, social media has turned everyone into an armchair critic ― and critics are often the ones who pinpoint cultural relevance. As more and more docs cultivate significant conversations across the country, audiences are finally plugged into the genre as a desirable form of entertainment.
"Documentaries have become more accessible," Neville said. "The more people have watched them, the more the appetite has grown. I feel like the filmmaking has gotten better and more adventuresome. So we're really in a kind of a golden age of documentaries."