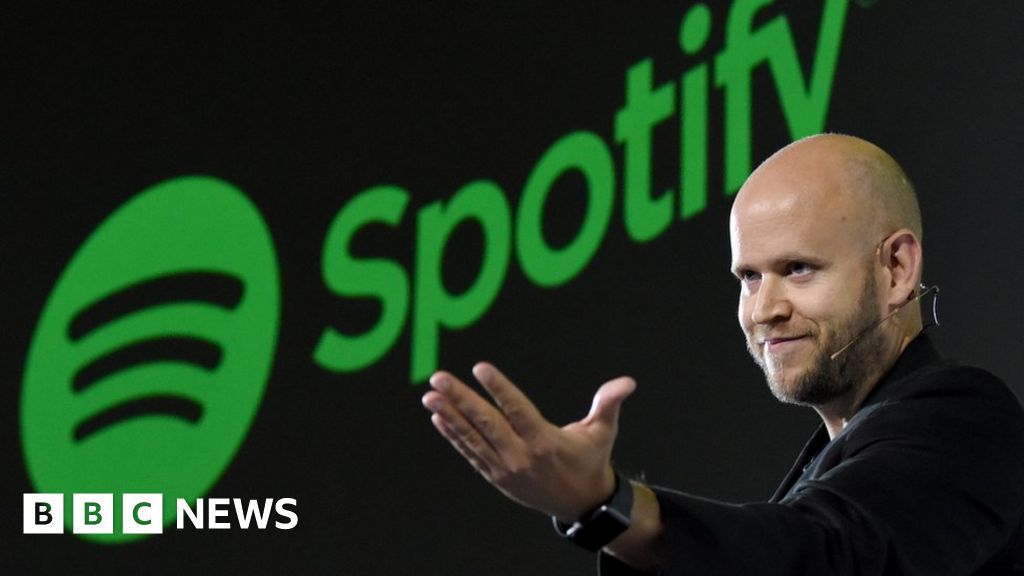 Spotify, the world's biggest music streaming service, has filed paperwork to start selling its shares publicly on the New York Stock Exchange.
The firm, which launched in 2008, said its shares could be worth up to an estimated $1bn (£726m; €819m).
It plans to list shares directly on the NYSE, bypassing the traditional stock offering process.
In a typical public offering, companies issue new shares, with the initial price underwritten by investment banks.
With a direct listing, current Spotify shareholders will take their shares directly to the market.
The US Securities and Exchange Commission filing contains financial details previously shielded from view.
The Swedish company's 2017 revenue came in at €4.09bn euros ($4.99bn) compared with €2.95bn a year earlier, Spotify said in its filing. But it still experienced more than €1.2bn in losses.
Spotify is the biggest global music streaming company and counts tech giants Apple and Amazon as its main rivals.
It has more about 159 million monthly active users and 71 million paid subscribers. Europe is its top market.
In its filing, the firm says it aims to "unlock the potential of human creativity by giving a million creative artists the opportunity to live off their art and billions of fans the opportunity to enjoy and be inspired by these creators."